15 options to wear them under a jacket or just like that
A minimum of effort – a maximum of effect: you can't say better about a white T-shirt. This simple thing always looks noble, plus it is convenient to compose multi-layered images with it. We have selected beautiful basic t-shirts for different budgets.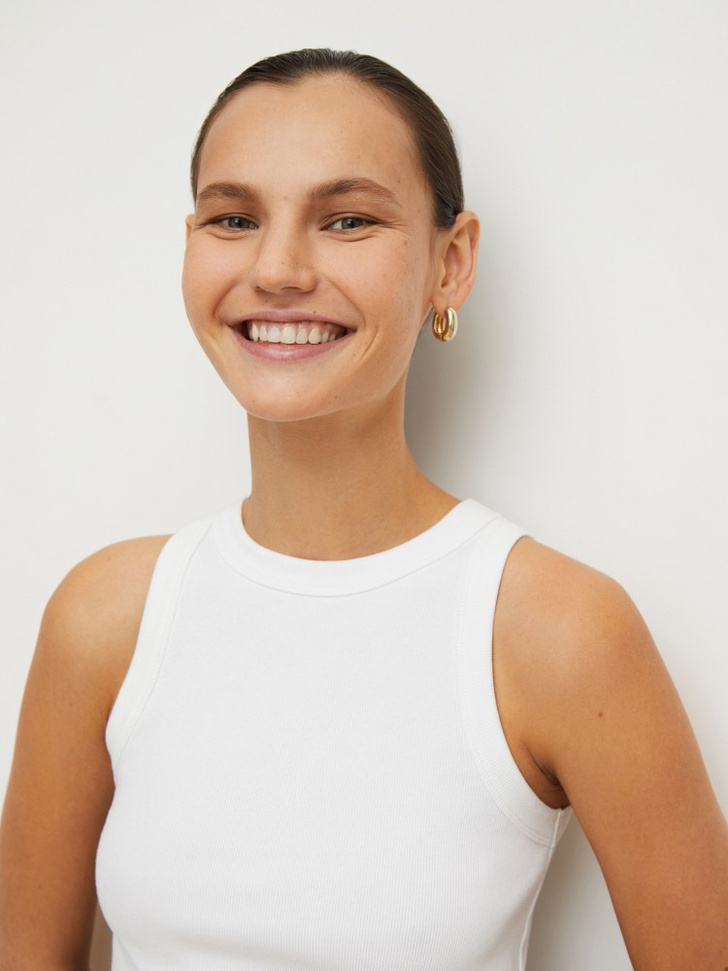 At the Fall-Winter 2022 Fashion Week shows, the fundamental summer piece – an ordinary white T-shirt – suddenly became uberfashion. Mathieu Blazy's first collection for Bottega Veneta opened with a simple t-shirt and blue straight-leg jeans, synonymous with quiet luxury. The white T-shirt also became the basis of the Prada collection : in combination with transparent dresses and tight elegant skirts, the item was imbued with some amazing eroticism. In short, the white T-shirt, as an auxiliary background, adapts to both business and evening looks – this is where its magical property lies.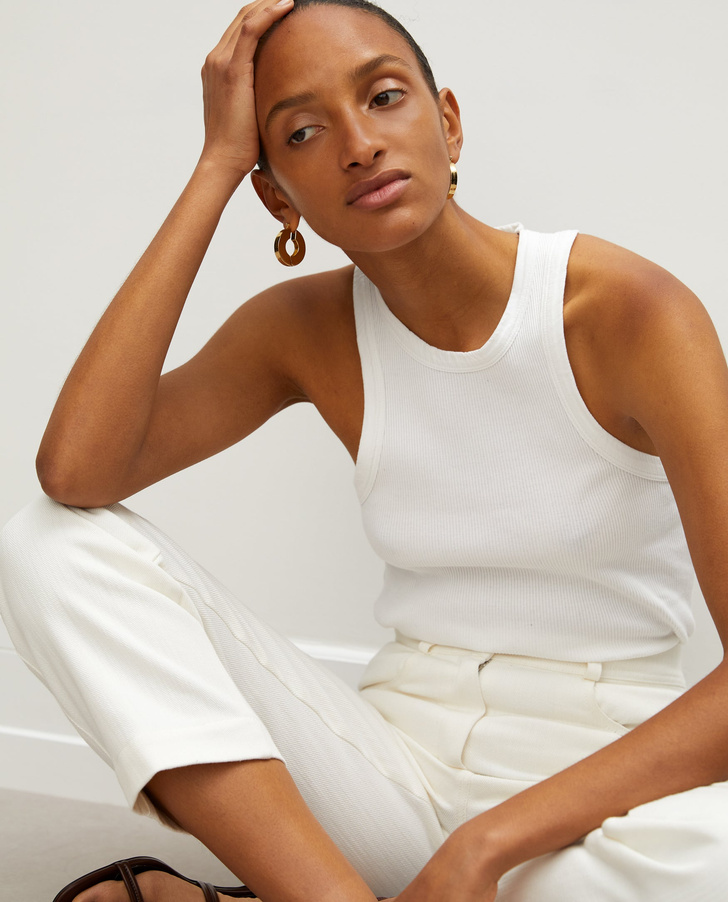 The white t-shirt has a big trendy background. In combination with formal trousers, it will remind you of the Helmut Lang collections in the 1990s. With skinny jeans – about the images of Kate Moss and other models in the zero. T-shirt with sweatpants is a textbook combination of hip-hop musicians. One of the biggest cultural phenomena in the history of the white jersey is Beyoncé in the 2003 Crazy in Love music video.
How to wear a white tank top today? It is difficult to imagine a thing that she would not fit. Eternal classic – a T-shirt with jeans or trousers. With skirts of any length – also always a win-win option. With an unbuttoned shirt or denim jacket, yes, please. With elegant skirts or a transparent mesh dress – and here you have an image almost from the Prada show. We have already said that the white top works as a conductor between bright colors. For example, a jacket can be blue, and a skirt can be yellow: a white T-shirt will perfectly combine these things.

When choosing a T-shirt, first of all, pay attention to tactile characteristics – after all, the thing fits snugly to the body. Among Russian brands, cotton options that are pleasant to the touch can be found at 12Storeez, Choux, Ushatava, and Bazilika.